Forget what you think you know about Toronto and Montreal. Hogtown and La Belle Ville may have 37 Stanley Cups between them, but when it comes to breeding hockey players, those storied hockey cities fall short. How about The 'Peg, Cowtown, or even the City of Champions itself? Nope: the Prairies are good, but not that good. The West Coast? The Maritimes? The Far North? Not even close. Without a doubt, the best pound for pound hockey town in Canada is the unassuming, northern Ontario transportation hub of Thunder Bay.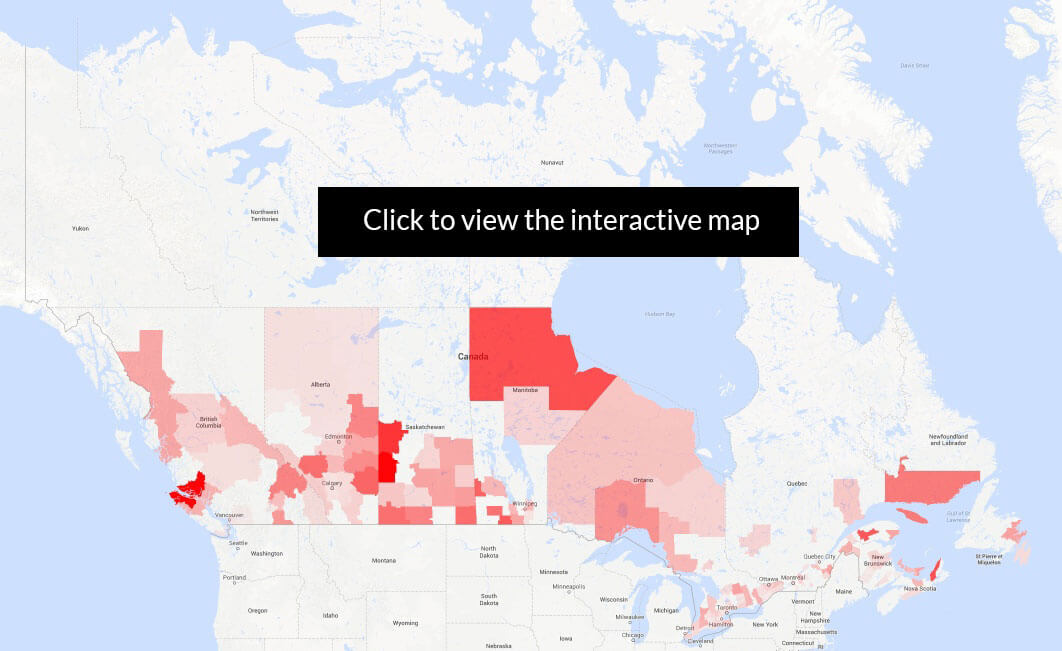 It all started with a 22-year old scrapper named Jack Adams, who suited up for the Toronto Arenas (a predecessor to the Toronto Maple Leafs) eight times in the NHL's inaugural season in 1917-18. He scored zero points that year, but racked up 31 minutes in penalties. He played fewer than half the games for that season's Stanley Cup winners, but Adams remained in the league, and after a middling playing career became famous as coach and GM of the Detroit Red Wings. Adams was the first in a long and bountiful line of NHL players from the small town of Fort William, later to become known as Thunder Bay, after merging with Port Arthur in 1970.
This place is special. Firstly, it has simply produced an astounding number of NHL players for a city whose population has remained at about 100,000 residents since the 60s. The region of Thunder Bay has regularly churned out at least one NHL player (often more) for every 15,000 residents, a remarkable feat. Today's NHL features Thunder Bay family connections like the four Staal brothers, two Pyatt brothers and the Chorneys (current NHLer Taylor and father Marc); oldtimers like all-time great Alex Delvecchio and all-stars Gus Bodnar and Charlie Simmer, are just a few of Thunder Bay's native sons that went on to don NHL sweaters.
Secondly, Thunder Bay has produced NHL-ready players at a remarkably consistent rate — every season since the NHL's founding in 1918 has featured at least one or even a handful of Thunder Bay products, which cannot be said for any other Canadian city of its size (or smaller).
To explore this argument more deeply, we generated an interactive heatmap of Canada, showing the concentration of NHL players from each region over the years, beginning in 1923 (the first year we were able to get complete NHL player data), and progressing in 10 year intervals. Regions of Canada are assigned a color intensity based on the number of players whose birthplace was in that region. The higher the number of players relative to the area's population, the higher the intensity.
So what did we find?
Hockey Powerhouses
Besides Thunder Bay, we observe that the metropolitan areas of Toronto and Montreal have indeed been solid hockey factories since the very earliest years of the NHL. Certainly the fact that the NHL was, and in many ways still is, a product of the east coast of North America, has played a role in player development in these cities, not to mention that Toronto and Montreal were for a long time the only two Canadian cities with an NHL club to call their own. In today's NHL, Toronto-area born players include PK Subban, Steve Stamkos, Rick Nash, Tyler Seguin and Brent Burns; Montreal-area born players include Martin Brodeur, Corey Crawford, Roberto Luongo, Martin St. Louis and Vincent Lecavalier.
It may surprise some readers, however, that Edmonton has also been cranking out NHL talent at an impressive rate, especially beginning in the 1980s (and at a per capita rate, Edmonton has outperformed both Toronto and Montreal since at least the 1990s, depending on the definition of the metropolitan areas of these cities). Hockey folk heroes like Mark Messier, Grant Fuhr and Scott Niedermayer all hail from the City of Champions, while the list of current players from Edmonton includes Jarome Iginla, Jay Bouwmeester, Joffrey Lupul and Johnny Boychuk.
After these three big cities, the output drops somewhat, with sizable cities like Winnipeg, Calgary, Saskatoon, Regina, Ottawa and Quebec City holding their own with a steady if unspectacular stream of NHL talent. The biggest cities in the east — Halifax and St. John's — and in the west — Victoria and Vancouver — have only recently started to contribute its young men to Canada's game in meaningful numbers.
Small but Strong
Many small communities throughout Canada have contributed more than their fair share of players. In our analysis, however, two regions stood out in particular. Firstly, the entire province of Saskatchewan, especially outside of the big cities of Regina and Saskatoon, is solid hockey country. These small towns aren't exactly household names, and they are often one-and-done when it comes to NHL representation, but they sure give us great players: Aneroid (Patrick Marleau), Oxbow (Theoren Fleury), Kelvington (Wendel Clark) and Val Marie (Bryan Trottier) are just a few. Along with potash, hockey is definitely this province's greatest export.
Secondly, the town most famous for its mines (though it should be for its hockey players): Sudbury. Forget about the huge number of players that this town has consistently churned out, certainly rivaling our champion Thunder Bay in this regard. There's something in the water there (heavy metal, maybe?) that gives its native sons a certain unique quality. Whether it's Eddie Shack (the "Nose"), Mike Foligno (the "Leap"), Ron Duguay (the "Hair"), or Todd Bertuzzi (let's not go there), these guys have personality. Al Arbour wore glasses on the ice, for goodness sake. And we can't talk about Sudbury without mentioning the heartache that the cities of Toronto and Vancouver have suffered under the helm of Sudbury-born Randy Carlyle and Mike Gillis. The NHL would not be the NHL without the Nickel City.
Family Ties
See if you can spot the great hockey families that light up our map over the years. Here are a few to get you started.
the Sutters: Brent, Brian, Darryl, Duane, Rich, Ron and Brett
the Staals: Eric, Jared, Jordan and Marc
the Bouchers: Bill, Frank, Buck and Robert
the Benns: Jamie and Jordie
Check out our world hockey map to see which region is the world's undisputed hockey hotbed.
Methodology Notes
We divided Canada up into Census Divisions (the standard geographic unit of division used by Statscan), and assigned a color intensity proportional to the number of players per capita whose birthplace was in that census division. Due to the 2012-2013 lockout, our last map is for 2012 (and not 2013), where the data was smoother. A player is included in the map for year X if X falls between the start and end of his NHL playing career (even if only 1 NHL game was played). Some very large geographic regions are coloured bright red but have only produced a single NHL player (see Northern Manitoba in 2012); this is due to the very low population in these regions. We have provided a toggle button to remove colouration from regions with only a single player, which may be considered by some to be a fluke.